Glasstech
Asia
2018
&
Fenestration
Asia
2018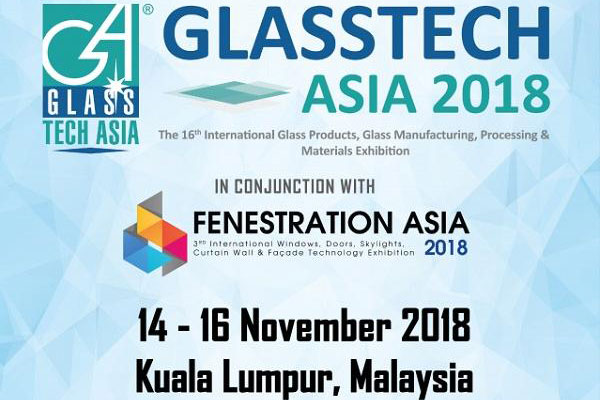 Glasstech Asia 2018 returns to a thriving glass industry in Malaysia after 5 years of traveling around the Asia-Pacific region.
As one of the must-attend industry events of the year, Glasstech Asia 2018 will be held at Malaysia International Trade & Exhibition Centre (MITEC), Malaysia's largest exhibition space!
Glasstech Asia 2018 & Fenestration Asia 2018 Co-organised by Conference & Exhibition Management Services Pte Ltd (CEMS) and Singapore Glass Association (SGA), the 16th edition will be co-hosted by Safety Glass Processors Association of Malaysia and Malaysia Glass Association (MGA).
Glasstech Asia 2018 will provide regional players deeper insights into the glass manufacturing, processing, products and material sectors.